Whether you smoke weed regularly or an infrequent user, most people who've tried canadian cannabis have experienced feeling drowsy, lethargic, and even slightly demotivated during or immediately after smoking marijuana. But why does weed make you sleepy? A range of studies have actually found that the relationship between tiredness and smoking cannabis is actually highly complex. In this post, we take a look at this relationship between cannabis and tiredness and some of the best strains that have the opposite effect to this.
Does weed make you lazy?
Research shows that excessive use of cannabis can cause feelings of laziness that last for the long-term. In addition, certain strains can really hit you hard and make you feel heavily stoned and sleepy, such as a potent Indica strain. For many, these feelings can actually be a sought after trait of the strain as it can help people suffering insomnia to get to sleep or others to feel more relaxed than their usual state of mind allows.
Although these feelings are sometimes common, smoking weed occasionally is not going to lead to long-term feelings of lethargy and if you lead an active lifestyle this won't suddenly change after smoking a spliff. Nevertheless, the reason cannabis can make us feel both drowsy and lazy is because of how THC is absorbed into our bloodstream and what happens when it interacts with the body's neurotransmitter dopamine (our brain's reward system).
Does weed make you tired?
Research has shown that regular cannabis users produce a significant amount less dopamine than both non-smokers and those who only occasionally smoke cannabis. One study published by the National Institute for Biotechnology Information found that the brain stops frequent cannabis users from producing the enzyme known as tyrosine hydroxylase. This enzyme is key to the body's ability to produce dopamine.
Cannabis also has a complicated relationship with sleep more generally and whether you smoke weed that is pretty much just THC or has a combination of THC and CBD makes a big difference. For example, a study conducted in 2004 found that THC on its own has no effect on the quality of sleep, but did help research participants to fall asleep faster. Participants who just used THC were also more tired the next day.
In the same study, researchers found that a combination of THC and CBD had a more energizing effect on the participants. However, interestingly this combination also reduced phase III sleep (the early stage of deep sleep) meaning participants reached a deeper sleep quicker once they were asleep. This suggests additional CBD content can be both energizing when awake and sleep assistive once asleep.
A 2011 study also found that CBN can have a magnifying effect on the sedative effects of a cannabis strain. CBN is a product of broken down THC and more likely to be found in cannabis that has gone stale or has been cured for a long time. Therefore, if your weed has been cured for a longer time, it may have a stronger sedative effect as it is more likely to contain higher concentrations of CBN.
These studies serve to highlight that the different levels of cannabinoids in a particular strain are likely to cause different effects and these effects will also vary wildly for different people depending on how frequently they use cannabis. Moreover, in addition to the three major cannabinoids, the terpene concentrations of your strain or oil will have potentially different effects.
What effect do terpenes have on sleep?
To add further complexity into the relationship between cannabis and sleep, there are further components that have an effect and these also need to be considered. As well as cannabinoids like THC, CBD, and CBN, cannabis is also made up of something known as terpenes. It is the terpenes that provide the aroma and flavor that makes weed smell and taste so good. However, studies have shown they can also increase the effects of the cannabinoids in a given strain.
Terpenes such as Myrcene, Nerolidol, and Linalool have muscle relaxant properties as well as a somewhat hypnotic effect on the mind. When partnered with THC, or in the case of Linalool with CBD, this can serve to have a strong drowsy effect. If a strain has a mango aroma, then it is likely to contain Myrcene and the synergistic effects will lead to quite sedative effects. Linalool is also found in lavender well known for its relaxant properties.
How does cannabis affect quality of sleep?
Whilst there is lots of anecdotal support to show that weed can have a positive effect on sleep with many users arguing having a better night's sleep after smoking, the scientific results are far more inconclusive. This is perhaps because of the different ways terpenes and the various cannabinoids have on our brain and the effects they have on different parts of sleep. This means we need to do more research to fully understand the effects of cannabis on the quality of sleep.
Studies have shown a decrease in both phase III sleep and REM sleep but an increase in deep sleep which means that even if you get to sleep easier you may wake up still feeling tired. Increased deep sleep aids with muscle restoration and the consolidation of long-term memory but the lack of REM sleep can have a negative effect on our shorter-term memory.
Since all sleep phases are important, changing the way we experience sleep  phases is likely to disrupt how the body repairs itself. The decrease of REM sleep also means you are more likely to wake up during the deep sleep phase which means you will wake up feeling tired. Therefore, smoking weed before bed is generally quite likely to lead to feelings of lethargy and fatigue the next day even after a long sleep. Although a strain with a higher proportion of CBD can help to prevent the worst effects of this.
Can cannabis help with nightmares?
Interestingly, because of the way cannabis effects REM sleep, it can be a useful tool for people who suffer from nightmares, such as PTSD sufferers. Since we dream when we are in the REM phase of sleep, reducing the time we spend in this state has been shown to reduce the intensity of nightmares and meant that many PTSD sufferers have used cannabis as a sleeping aid when they are trying to keep nightmares at bay.
The strain that tends to work better to aid with nightmare relief is the Sativa strain, whereas an Indica strain seems to be better for people suffering from the mal effects of insomnia. However, the exact science being is still far from conclusive and far more work needs to be done to truly understand how and why cannabis affects our sleep and nightmares.
How to not get sleepy when high?
If you do find yourself susceptible to feeling tired after smoking weed and want to shake it off or want to smoke weed that is less likely to make you feel tired in the first place there are a number of things you can do. For example, a great way to shake of feelings of lethargy is to do exercise as this is a natural energy booster. Exercise whilst high can extend the high for some people and also aids sleep, whilst the increased deep sleep from cannabis can be restorative for muscles.
If you doing exercise when you're high doesn't sound like much fun, then it is a good idea to switch to a strain containing higher CBD content. When awake this can actually have alerting effects and also moderate and mitigate against some of the negative side effects of how THC affects the brain. CBD also helps to reduce anxiety and pain which can both make sleep difficult but does not induce a sleepy state, rather just fosters a calm and relaxed frame of mind.
The great thing about strains with a higher CBD content is that they can both help you stay more alert and focused during the day and improve the deepness and quality of sleep in the evening. This is because they work to reduce anxiety by increasing your serotonin levels. If all else fails, you can also use smaller doses of weed, drink a cup of coffee, or choose a strain with low THC. Indica strains are also more likely to give you heavy body stone, whilst Sativa strains tend to have a more uplifting effect.
How to choose the right cannabis strain 2021
So there you have it, cannabis has an incredibly complex relationship with sleep, tiredness, and laziness. As a result, it means there is probably a strain out there for everyone depending on what they want from it. Below, we outline some of our favorite strains whether you want to avoid feeling sleepy or want something that is going to get you really stoned and have heavily sedating effects.
#1 Best Cannabis Strain for Sleep: Bubba Kush Feminized Seeds (Dinafem)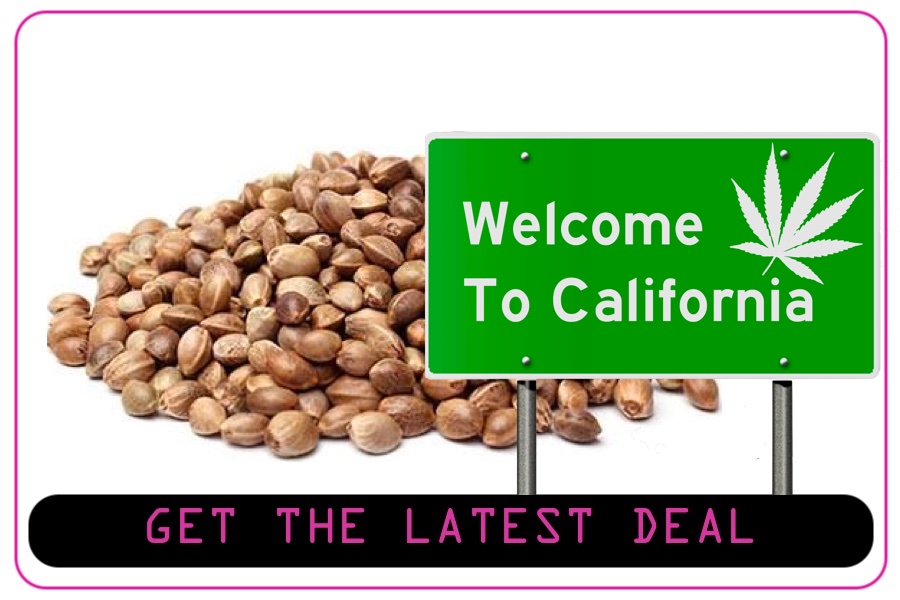 If you are someone who likes the sedating effect of weed and wants to grow yourself an Indica strain packed full of THC and with high myrcene levels, then you'll be blown away by this Bubba Kush batch. This strain produces an incredibly potent and heavy stoning that makes you feel relaxed and sleepy as well as being long-lasting. If you're looking for a good night's sleep with a little help from some homegrown, you won't be let down by this beast.
Other great things about these seeds are that: they produce a fast flowering plant ready in less than 9 weeks; they can be grown indoors or out and if they are grown outdoors produce an even stronger stoning as they produce more of the linalool terpene, and; they have a high THC content of 18% and low CBD of just 0.22% so it won't counteract the THC too much. The downside of this strain is that if you don't want to feel sleepy it isn't for you and you will probably feel tired and lethargic the day after smoking it.
#Bubba-Kush #Cannabi_Seeds #Deep_Sleep #Terpenes #Myrcene
#2 Best Cannabis Strain for Insomnia: Auto White Widow Seeds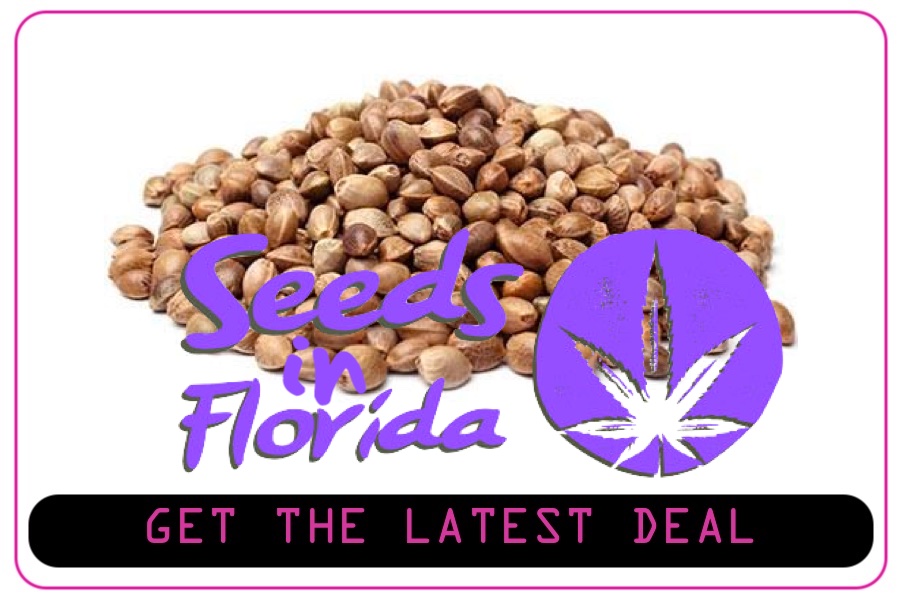 The white widow is world famous and has been a popular strain for insomniacs for as long as it has been in existence. Seedman's auto white widow is crossed with a short rider making it perfect for indoor grows and people with only a small grow space to play with. Being auto-flowering also makes this a great choice for people who don't want to spend ages learning about how to grow cannabis and just want to plant something that will promptly provide them with a good night's sleep.
Other pros about these seeds are that: they produce the best yields indoors; they produce great tasting buds with a minty and lemon flavor; they are full of THC and only have a medium level of CBD which will help you get to sleep and enjoy the benefits of CBD for a relaxed sleep, and; it actually as quite an uplifting high. The downside of these seeds is that they don't give a heavy stoning so if that's what you're after they won't be the plant for you.
#White_Widow #Auto_Flowering_Cannabis_Seeds #Indoor_Seeds #Cannabis #THC
#3 Best Cannabis Strain for THC Content: AK Automatic Feminised Seeds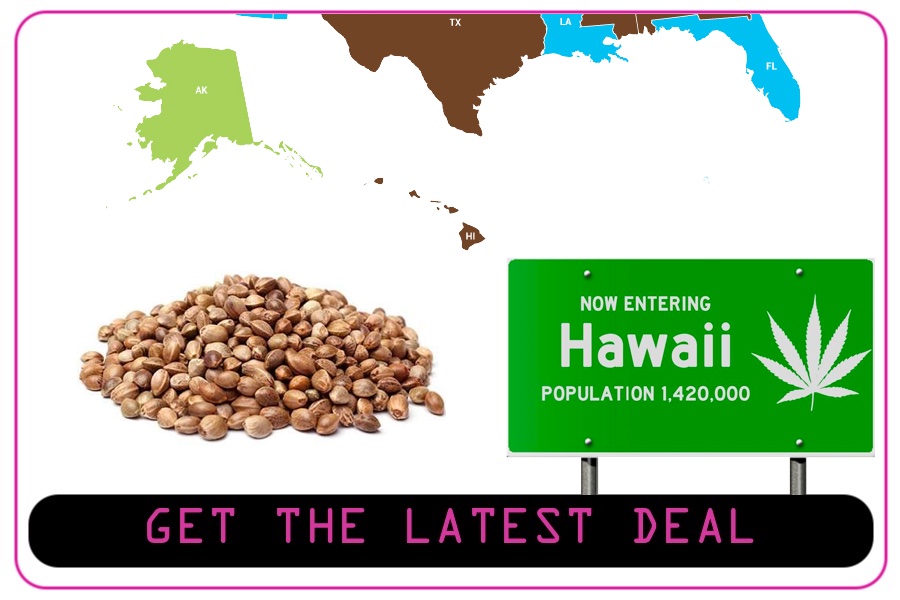 If you're looking for a plant with an incredibly high THC content that doesn't grow too big and is easy to grow for beginners, then you'll love this AK Automatic. These seeds produce a plant that is absolutely covered in sparkly crystals and white and hairy buds that will have you salivating. This is definitely not a plant for someone who doesn't like getting a nice sleepy feeling come over them though as the stone really hits you hard.
Other benefits of these seeds are that: they are great value; they have really high success rates and don't require an expert to grow them; they produce plants with huge buds; they grow nice and bushy and the clippings can be used to make great hash, and; they don't need much fertilizer to grow. The downside of these seeds is that they don't do well in outdoor grow spaces and don't produce the biggest of yields.
#AK_Seeds #Feminized_Seeds #Cannabis #Cannabis_Seeds #THC
#4 Best Cannabis Strain for Terpenes: Marijuana Seeds' Mango Feminized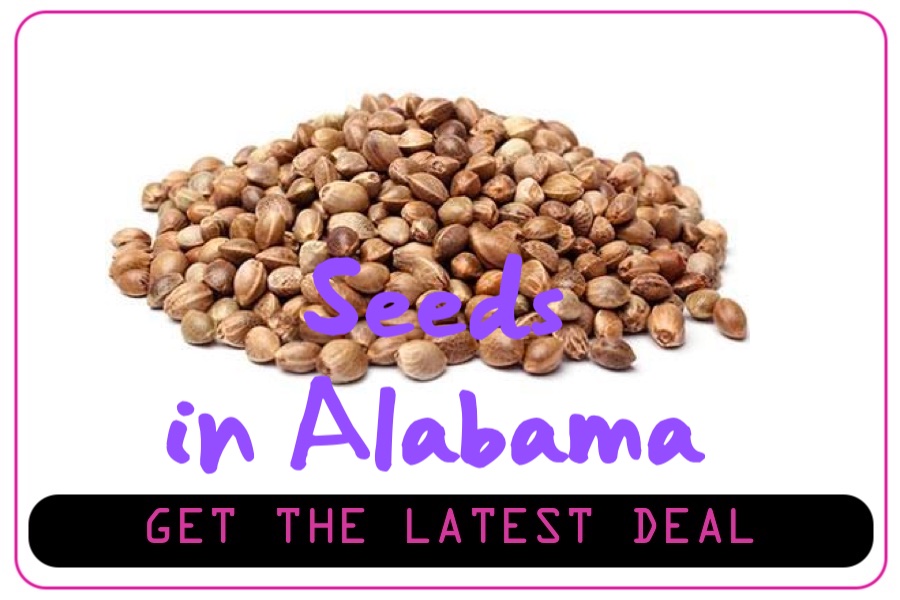 If you've heard about the sedating effects of terpenes and THC combined, and want to see if they can help you with sleep, then you should definitely give these mango feminized seeds a try. Weed with a scent of mango is known to be extremely high in the terpene myrcene which combines with THC to produce a heavy stone that will make you feel deeply relaxed, lazy, and sleepy. You definitely won't struggle with sleep off this weed.
Other good things about these seeds are that: they can be grown indoors and out easily; they are not auto-flowering so can be trained better; they produce incredible yields; they have an impressively high THC content as well as being full of beneficial terpenes, and; they produce buds that taste and smell incredible. The downside of these seeds are that they take quite long to grow and need someone who is willing to show them some love, care, and attention.
#Terpenes #Myrcene #Cannabis_Seeds #Mango_Cannabis #Sleepy_Weed
#5 Best Cannabis Strain for Energy: Crop King Seeds' CB Dutch Treat Feminized
If you are not keen on feeling deeply stoned, lazy, and sleepy, but like the more uplifting, energizing, and focus-inducing elements of cannabis, then you'll love these high CBD seeds that are predominantly Sativa. With just 4% THC and 8% CBD, you get a little bit of a high but are mostly enjoying the benefits of CBD that help you to relax your mind and feel in total control of your emotions and feelings.
Other great things about these seeds are that: they produce impressive yields; they can be grown indoors and out although perform best indoors; they are easy to grow for beginners but are not auto-flowering so give the grower an element of control, and; they grow fats and are ready in about 10 weeks. The downside of these seeds is that the low THC content does mean the high is not incredibly noticeable if you are used to smoking weed.
#Medicinal_Marijuana #Marijuana_Seeds #CBD #CBD_Seeds #Energizing_Weed
#6 Best Cannabis Strain for 1:1 THC and CBD: Seedsman's Cream & Cheese CBD
Buy from Seedsman(United Kingdom)
If you like to properly feel a high but want to increase the amount of CBD you are consuming to help with relaxation and counteract the sleep and laziness inducing effects of some cannabis strains, then you'll be impressed by this cream cheese batch. With 1:1 THC:CBD content you really do get the best of both worlds in this plant. However, with 22% THC content you will definitely be feeling this high so even with the high CBD content counteracting this it is for an experienced smoker.
Other major pros of these seeds are that: they produce impressive yields outdoors of up to 800 grams per plant; they can also produce big yields indoors; they flower incredibly fast and can be ready in as little as 7 weeks, and; they are a resilient plant that beginners can manage. The downside of these seeds is that they grow massive and you will need room for a plant that can reach as high as 2.5 meters tall!
#Weed_Seeds #Cream_&_Cheese #CBD_Seeds #THC_Seeds #Cannabis_Yields
#7 Best Uplifting Cannabis Strain: Lebanese regular Seeds
Buy from True North Seed Bank(Canada)
If you're looking for an uplifting weed, then you'll these Lebanese seeds which produce plants that make incredible hash. The mango tones of this plant do indicate a decent amount of myrecine but the 8% CBD content offsets the sedating effects of this terpene. With a massive range of THC from 6-16%, you will notice different effects from different plants, but the combination of THC and CBD and the fact it is a pure Sativa plant means the sort of high you experience will be energizing and laughter-inducing.
Other great things about these seeds are that: they are sturdy plants that deal well indoors and out; they are actually partially auto-flowering; the high does not last too long, and; you will feel incredibly positive after smoking these buds. The downsides of these seeds are that the CBD and THC content varies dramatically from plant to plant and they are not auto-feminized so you need to know how to spot a male plant.
#Hash #Lebanese_Hash #Cannabis_Seeds #CBD_Hash #Uplifting_Weed
#8 Best Cannabis Strain for a Mellow High: Seedsman's Hippy Therapy CBD
Buy from Seedsman(United Kingdom)
If you do find that you sometimes get overly knocked out by weed and want something that is happily in the middle of the road in terms of THC content, then this Hippy Therapy CBD will do the trick. With just 9% THC content it won't knock you for six, whilst the 9-10% CBD content also ensures you maintain an active, energized, and focused mind. It is also a predominantly Sativa strain which helps to ensure it produces an uplifting high.
Other benefits of these seeds are that: they grow in as little as 7 weeks; the weed is good at treating muscle spasms; the flavor is deliciously fruity; they produce impressive yields of up to 600-grams per meter square, and; they can be used medicinally. The downside of these plants is that they don't grow great outdoors and the high will not feel that strong for regular weed smokers.
#Indoor_Cannabis #Weed_Seeds #Hippy_Therapy #CBD #CBD_Weed
Conclusion
Research has shown that cannabis has a complex relationship with tiredness, laziness, and sleep. However, depending on the strain and the different combinations of terpenes and cannabinoids within them cannabis can also have an energizing effect. This means that whether you are someone who likes the sedating effects or someone who prefers the relaxation of the mind rather than the body the important thing to remember is to choose the right strain that matches your weed smoking desires.